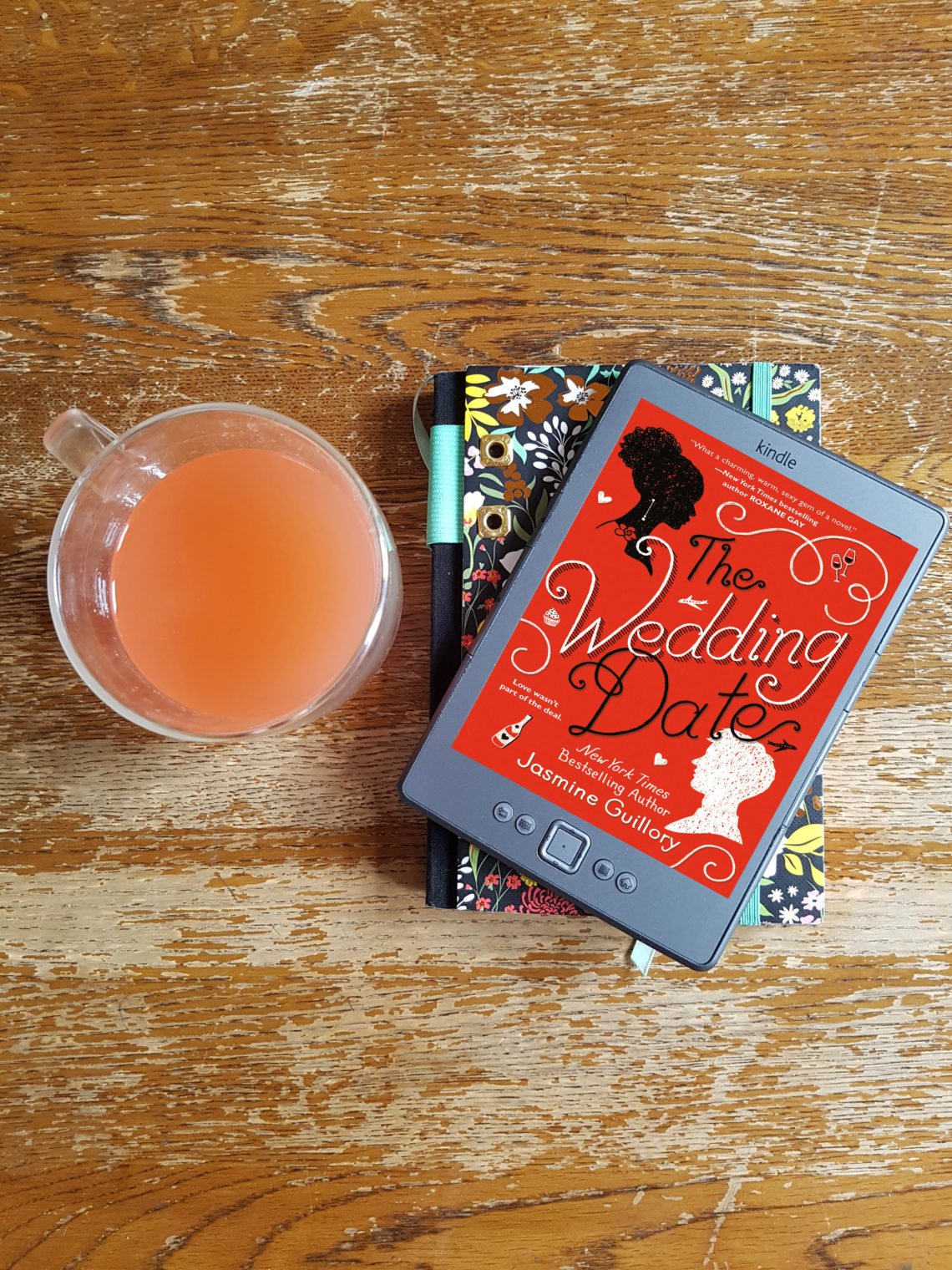 The Wedding Date by Jasmine Guillory (Review)
Alexa and Drew are two thirty-somethings who have a meet-cute when the Fairmont Hotel in San Francisco loses power, temporarily trapping them in the elevator. Alexa is head of staff for the mayor, while Drew is a pediatric surgeon from LA in town for the wedding of his ex-girlfriend and one of his best friends. Stranded without a date, he impulsively asks Alexa to be his plus-one. After the wedding, they keep up with weekend visits and it is soon turning into more. But Drew is staunchly committment-phobic. How will they work it out?
I tried to go into this with an open mind but also wary about its hype, since I have traditionally not done too well with hyped reads. But even then, I found this pretty disappointing.
Things I liked –
1. Alexa is a short, curvy, black woman and it's refreshing to have a lead not be conventional.
2. There is also an attempt at giving her a life outside Drew. One that includes an arts program for at-risk youth of colour. I wish there had been true development and depth without just using this to further her relationship.
3. The first third of the book is as engaging and snappy as any good romantic comedy should be.
Alas, none of that could hide the fact that once the titled "Wedding Date" was done in the first 100 pages, the pace and plot jumped off a cliff and became this repetitive loop of weekend visits to LA and SF where Alexa and Drew ate a lot of food, had a lot of sex, and did not engage in any sort of meaningful communication. There was almost no narrative tension and the issues that were brought up were almost immediately dealt with.
Also, I don't know about you, but I'm not a fan of reading about thirty-somethings acting in an emotionally juvenile manner (and even then I know teenagers that are mature and don't behave like this). These are both seemingly well-adjusted adults who are successful in their work, jobs that requires a more than normal amount of good social skills. With each other, however, they insisted on allowing all sorts of completely avoidable miscommunication. If this was the author's way of introducing tension, then it backfired because the only reason this trait seemed to be present was just because the author said it was, not because of any logical backstory that would explain these motivations.
I might have been more patient had I cared about these characters. Unfortunately, I did not because I never felt like I really knew them – Drew even more than Alexa remained strictly one-dimensional (and especially douche-y because there was no depth in his portrayal that might explain why he did what he did or why he acted that way).
Even the attempts to show their lives outside of each other, felt very superficial and there just to serve their relationship, including their friends, family, and co-workers. They acted out of character to serve plot points, I couldn't really see any chemistry or connection between them and there was no attempt to explain why the two liked each other (all very insta-lust and insta-love but even that felt forced on them by the plot). We never learn why Drew is so committment-phobic, even though that's a central plot point.
A word on the language. I was looking forward to witty banter and crisp dialogue. While there is a little of that in the first 100 pages, I didn't care for the narrative style for most of the book. This is a dual-POV story but it's difficult to distinguish between the two and I feel like a large chunk of the tedious repetitiveness could have been dealt with if the author had stuck to one POV. There might also have been more narrative tension.