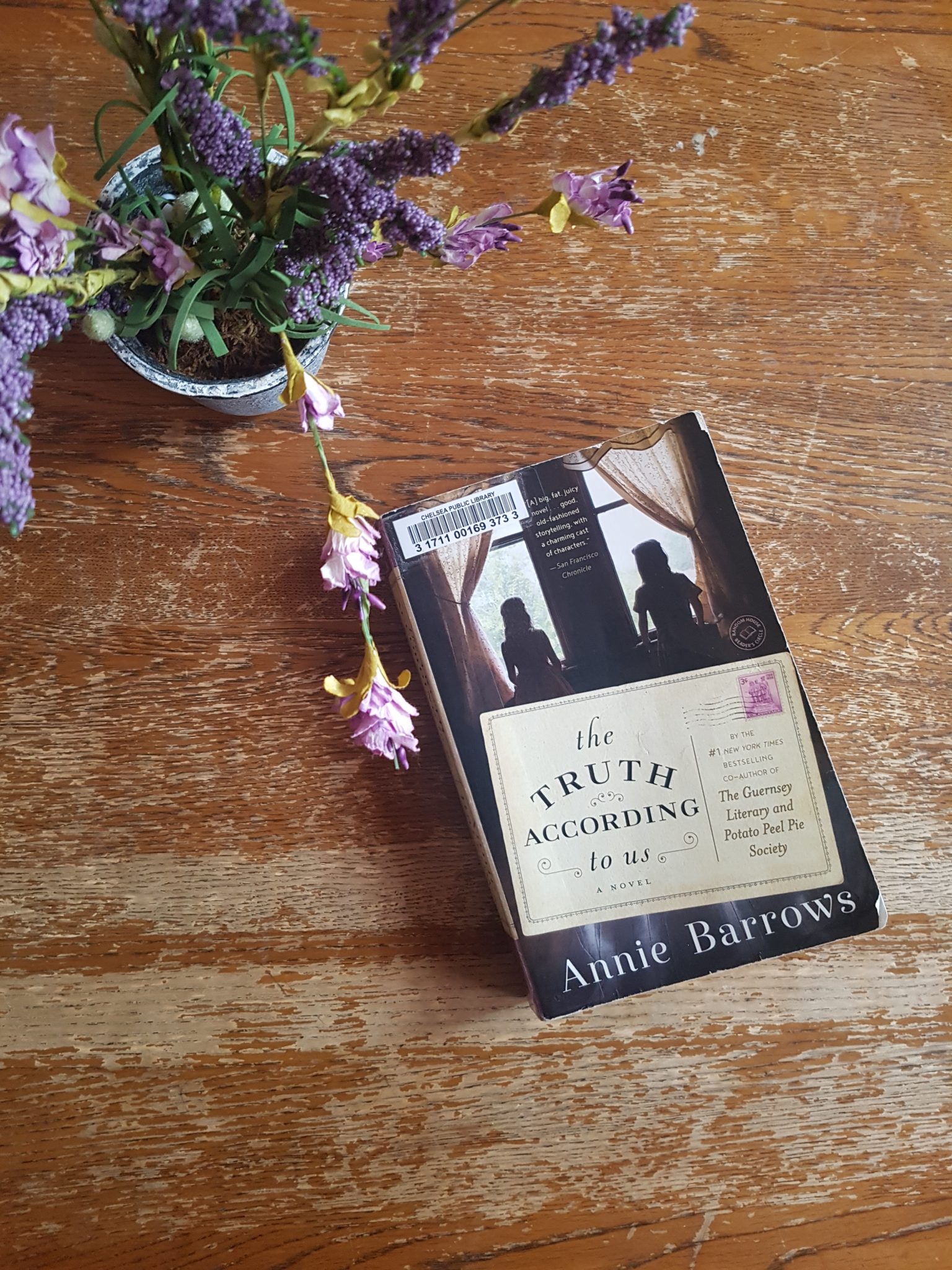 The Truth According to Us by Annie Barrows (Review)
I decided to read this book because I loved The Guernsey Literary and Potato Peel Pie Society co-written by Annie Barrows, and I hoped that The Truth According to Us would give me at least half of the enjoyment of the former. Read on to find out whether that was the case.
We have the twenty-something Layla Beck, the spoiled daughter of a US State Senator. We have twelve-year-old Willa Romeyn who lives in Virginia with her unmarried aunt Jottie, her younger sister, and their father Felix who travels a lot for work. It is the summer of 1939 and the height of the Depression.
Layla's father cuts off her allowance and insists that she join the Federal Writers Project. She gets posted to write the history of Macedonia, a small town in Virginia. There, she boards with Jottie and is immediately smitten by Felix, a divorcee. The Romeyn family, one of the oldest in Macedonia, has a secret, one that, for all its personal implications, is entangled in the history of their town, a history that Layla is discovering for her book, and one that Willa wants to have to know her family's truth. It's a secret that has not only shaped the lives and futures of Jottie and Felix, who were involved, but also of the following generation. But, unknown to any of them, wheels are already turning, and by the end of the summer, long-held secrets will be revealed, hearts will be broken, families torn apart.
It's a slow-starter, which I don't mind as long as there is something engaging going on in terms of narration, language, thought, or description. Here, the story opens with Willa and the intriguing lines –
"Everything that was to heave itself free of its foundations over the course of that summer began to rattle lightly on the morning of the parade. That was when I first heard of Layla Beck, when I began to wonder about my father, and when I noticed I was being lied to and decided to leave my childhood behind."
Willa has a voice similar to another young girl in a small southern town many years ago (Scout Finch alert!) and I found her and her journey of first self discovery engaging.
"If Jane Eyre had only looked around a little, she might have saved herself a lot of heartache."

"He was lying; I could hear it the way you hear a tune and you know how it goes. I wondered how many times I'd heard him lie, to know so well what it sounded like."
The story picks up pace soon enough once all the relevant characters are introduced and the groundwork of the story laid–the middle bit is probably the most engaging, despite the numerous paragraphs about just how hot and sweaty the summer is and how many glasses of iced tea they drink. Which is why the rushed final third is even more disappointing.
"Time softened on Sundays; it stretched itself out in vast rubbery lengths, and by two o-clock, there was more of it than would ever be needed for anything."
There were some lovely descriptions and turns of phrase throughout the narrative like above, as well as interesting musings about the nature of history, truth, memory and family. (A successful history is one that captures the living heat of opinion and imagination and ancient grudge.) But they couldn't compensate for the "big" mystery that is easily guessed, has been stretched over too much time and wrung dry by repeated mentions. This considerably lightens the impact of the reveal towards the end.
You expect depth from the length of the book (over 300 pages) and the detailing of its initial set-up, but are left waiting. You expect the mystery to be worth the hype and stakes built around it. None of this happens. Instead, there's unnecessary repetition, things are left unexplained, characters are introduced then drop off, nothing much really changes, and the main players of interest never grow beyond their quirks into three-dimensional beings (and are inconsistent to boot!)
I feel like the narrative set-up of the novel was the big culprit in this. Willa's first-person POV (the most interesting) has to contend with the third-person POVs from Layla, Jottie (Willa's aunt) and others, and some epistolary exchanges between Layla and her family, friends, and colleagues. Sometimes, the third-person POV switches between characters within the same chapter or sections which is disorienting and serves no purpose. Jottie's sections also had flashbacks which felt more real than the present but disrupted the pace of the moment.
I also kind of wanted to know more about the Federal Writer's Project, but that could be just me!
All in all, it had its moments, but I was left disappointed, which is a shame considering all its promise.
---
Check out @booksinboston for more reviews and book talk, thanks for stopping by! Let me know your thoughts in the comments 🙂