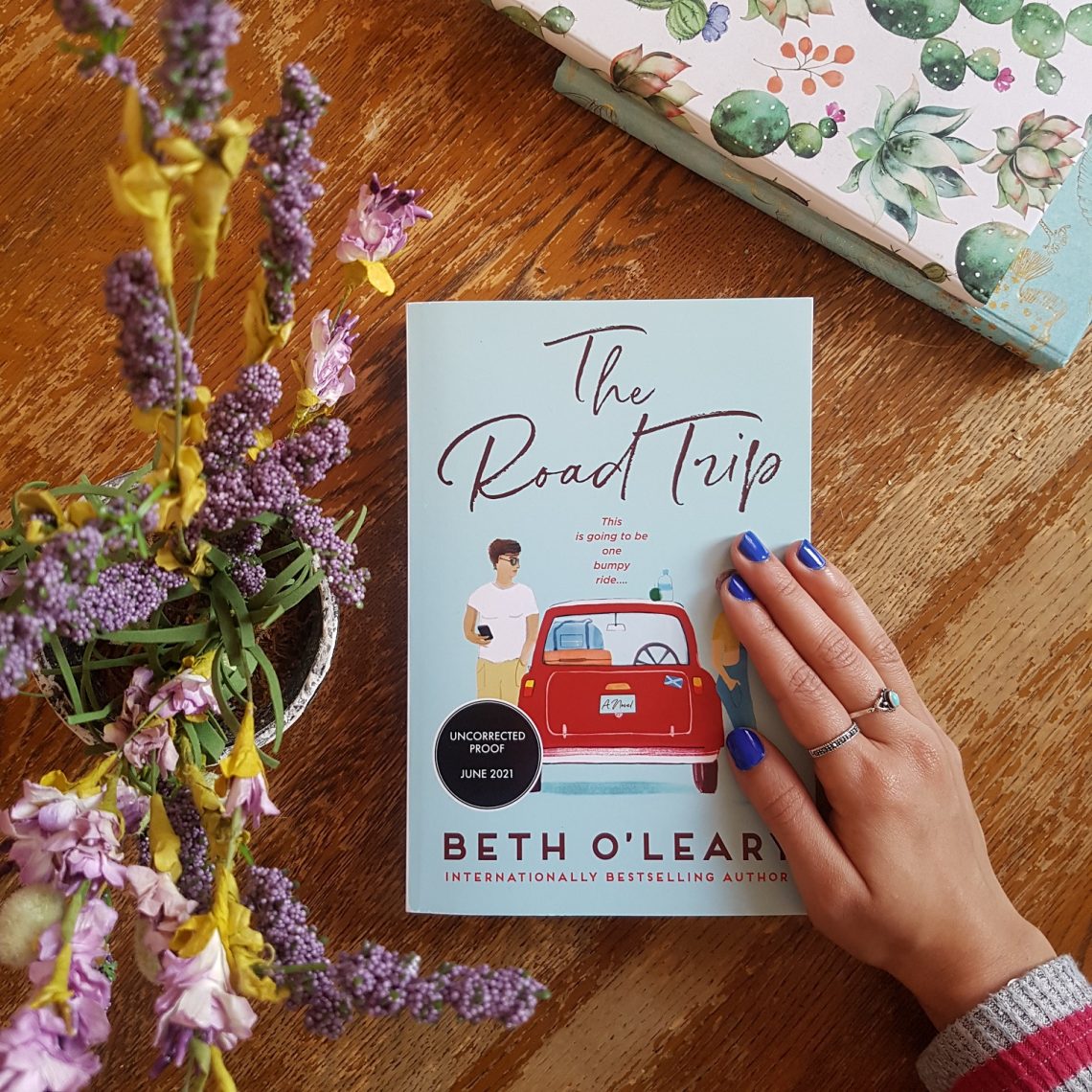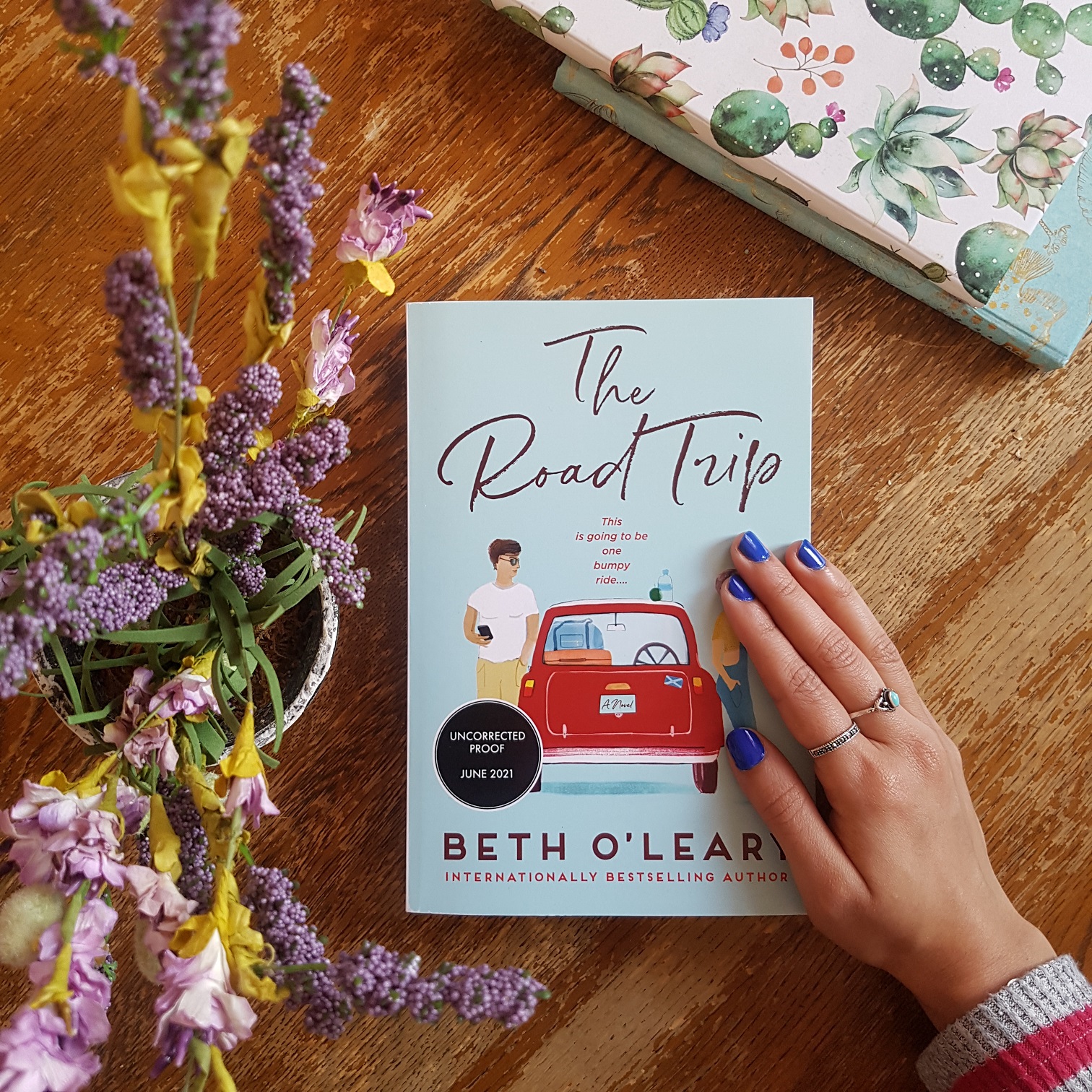 The Road Trip by Beth O'Leary (Review)
Happy publication day to The Road Trip by Beth O'Leary! Thank you to the lovely folks at Berkley Jove for my ARC.
One of my favourite parts of following an author's career in real time or even discovering an author and making my way through their backlist is seeing how their work changes, grows, develops, the boundaries they push and break and the risks they take that pay off…and those that don't.
I'd put The Road Trip somewhere in the middle of that last scale.
What I love about Beth's work is that she retains her unique sensibilities (charming if flawed characters, sensitive and nuanced handling of heavy, difficult topics, humour and gentleness) while experimenting with narrative formats, especially with structure and POVs.
Here she doesn't quite pull it off, though I appreciate what she tried to accomplish (and there was enough for me to enjoy parts of the journey).
Dylan and Addie are two exes who are forced, thanks to an unplanned disastrous coincidence, into one Mini Cooper for a road trip up to rural Scotland for a friend's wedding. Driving the car is Addie's older sister, and accompanying them are Dylan's best friend, Marcus and Rodney, a stranger from the wedding invite group who needed a ride.
The narrative switches between present-day Dylan and Addie and them in Provence four years ago where they had their whirlwind summer romance. This device works well to build characters and backstory and contrast then to now, but at times it also felt like it was used simply to delay informing the reader what happened for the couple to split up two years ago.
This withholding isn't without its consequences, especially because the reveal and the resultant immediate aftermath, with another secret coming to light, come too late for there to be anything but a rushed resolution. This does it a disservice because there was a LOT to unpack, vital stuff that needed to be resolved before the couple's eventual reconciliation by the book's end.
I was disappointed, in particular, at the lack of consequences faced by Marcus for his part in the original break-up. There was also a rather sudden, bizarre twist with Rodney that was played off as comic relief when it was anything but.
As the past narrative thread moved closer to the two-year point of the couple's relationship, the tonal gap between its seriousness and the goofy, albeit very awkward given the history, romcom road trip escapades widened and it increasingly felt like we were in two separate stories than different parts of the same one.
A lot of this might have been forgiven if the characters were likeable, their relationships not toxic, and if they showed signs of real growth. The Flatshare and The Switch, despite being very different stories in scope and narration even between themselves, had in common fantastic three-dimensional characters you rooted for even when they were being stubborn or annoying. There were lots of good parts in The Road Trip that worked well on their own, and many moments when I laughed out loud, but I personally feel like this book tried to do and be too many things at once and ultimately couldn't do justice to its ambition.
However, I like authors to experiment and take risks, and Beth will remain an autobuy. I cannot wait to see what she comes up with next!
---
Follow me on Instagram for more book-related chat and reviews @bookinboston.