The Penelopiad by Margaret Atwood (Review)
If you've been following me on here for a while, then you know how much of a sucker I am for anything related to Greek mythology, or any kind of mythology. The Penelopiad has been on my to-read list for a while, so when I saw that my Bookstagram friend Madalina intended to read it in May, I jumped at the chance for a buddy read and the chance to read a book from my unread shelf.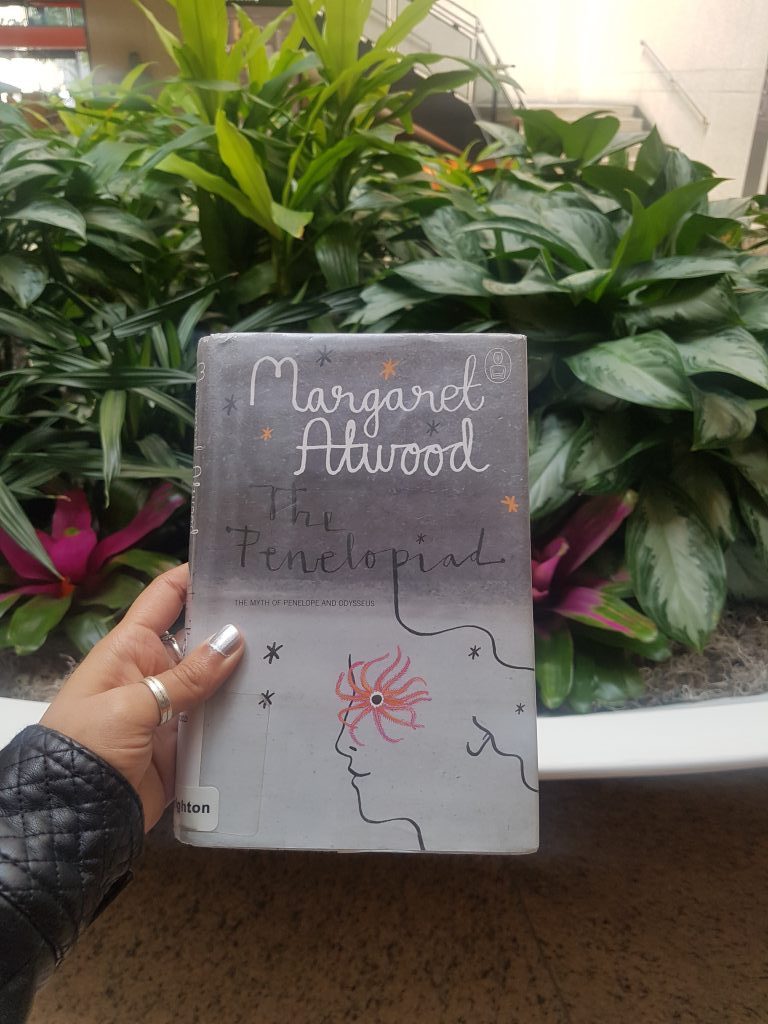 This is a retelling of the Odyssey from the point of view of Penelope, the devoted, loyal, clever wife of Odysseus who spends the ten years he tries to find his way home warding off increasingly insistent and boorish suitors and worried for her son Telemachus who has started to come of age. Remaining faithful to a husband many believe dead and us readers know has been cavorting with not one but two goddesses (that we know of).
One of the key elements of Odysseus's return and subsequent slaughter of the suitors is the killing of the twelve maids who were hanged for nothing more than their involvement with the suitors during their stay at the palace. An unexpected (but interesting) concern of the Penelopiad is a chorus line of these maids hankering for justice…and Penelope's guilt about her part in their murders (I'll not spoil the why for those who haven't read it). Though I thought the court scene towards the end was a missed opportunity.
Penelope, tired of being held up as a model example, is finally ready to tell her story. Atwood chooses a very modern voice and definitely modern sensibilities for this narrative–and though it took getting used to, I liked it. It's a choice that allows her to use her characteristic wit, irony, and self-awareness to full effect, with plenty of little asides that readers well-versed with the mythology are sure to pick up on and appreciate. 
On the other hand, she also chooses to tell this story with a certain distance and flatness which, for me, didn't work as well. The emotional distance (which might very well be a stylistic choice considering Penelope no longer has a physical form and is talking to us from the fields of Asphodel) also leads to a distance from the mind of Penelope, which is a shame, since that is what I was most looking forward to in this retelling. 
There are some interesting tidbits about her childhood and relationship with her parents, and we do get a few intriguing insights about Odysseus that add another layer to his complexity, but for the most part, Penelope comes off as even more of a cardboard character than in the original (and more whiny to boot), despite having all this time devoted to her.
There is also a lot of telling (even more than I'm generally used to in this genre) and much of it is spent rehashing old stories and versions (though I did learn some new things). In the end, what I found most lacking, was any sort of depth, whether in Penelope, or Atwood's interpretation of the epic. I found it uncharacteristically superficial without a new or fresh angle, which was rather disappointing. I was expecting more than the Odyssey simply told from Penelope's perspective.
Yet, this is an eminently readable retelling (courtesy of the smooth writing), albeit one that lacks the weight and invention one expects from Margaret Atwood.
Check out 
@booksinboston
 for more reviews and book talk, thanks for stopping by! Let me know your thoughts in the comments 🙂