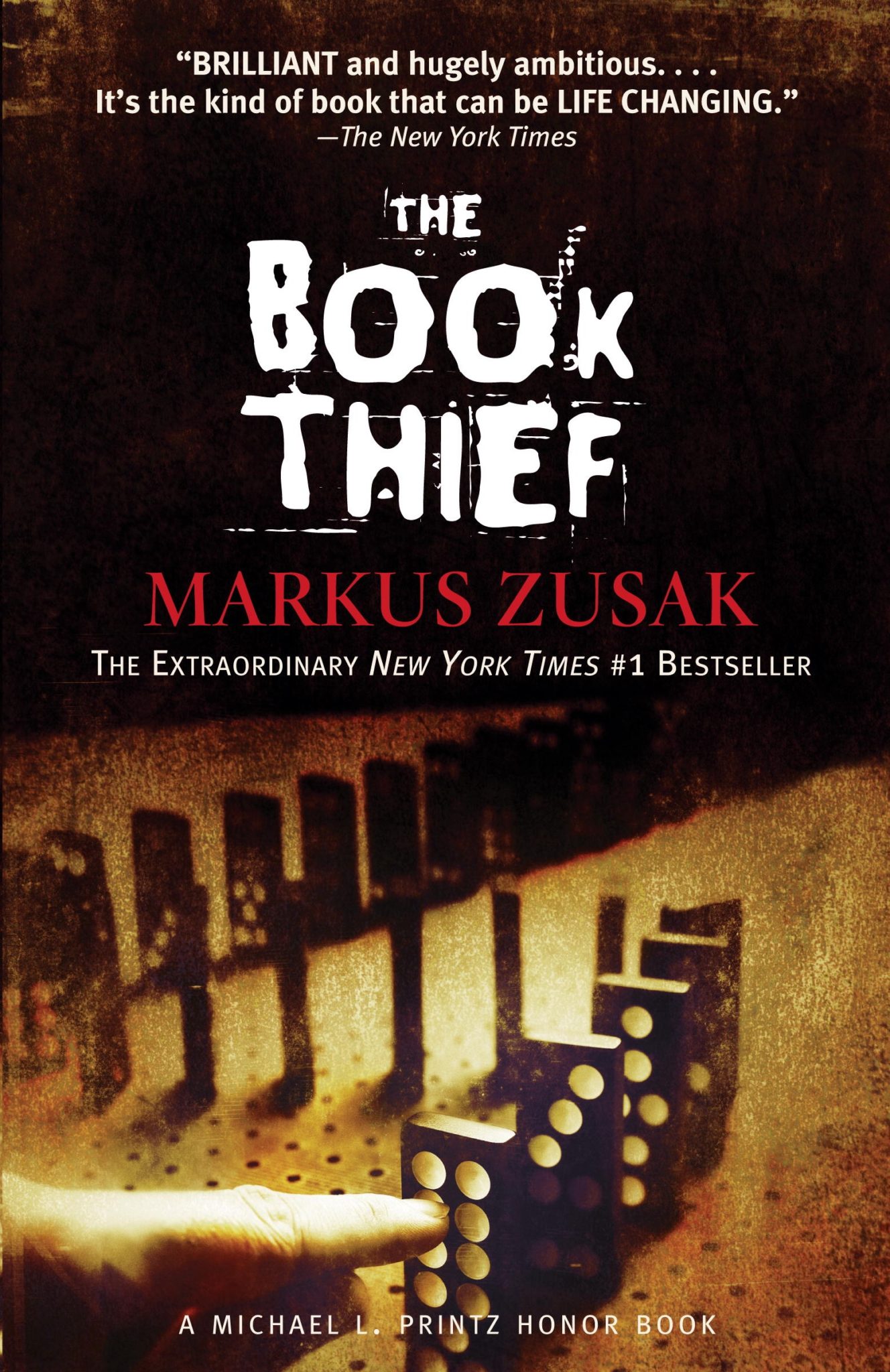 The Book Thief – Markus Zusak (Review)
My post on November 10, 2012 comprehensively established the fact that I'm a big Markus Zusak fan, and also that The Book Thief was responsible for my initiation. Here is why –
You know that feeling when you pick up a book to be immediately gripped by the first line? There are few that can maintain this grip, even fewer that can make you want to read until you reach the end, satisfied yet instantly disappointed that there's no more. This fresh and unique take on the Holocaust is definitely one of them. It isn't packed with the sort of action some might be accustomed to, does take a while to get going, and much of the foreshadowing is expected, but the time you invest is returned in full and more.
For starters, Death is the narrator. Yes, Death. The narrative is set in Nazi Germany, just outside of Munich, and tells the story a young foster girl, Liesel Meminger, who steals books from wherever she can, including the mayor's wife's library and even from Nazi book-burnings of banned books. Liesel shares these stolen books with her neighbours during bombing raids, quietly reading them out; anything to occupy their minds from more troublesome thoughts.
In the introduction, while you are still getting used to this unusual narrator, Death says that it is telling us Liesel's story as "an attempt—a flying jump of an attempt—to prove to me that you, and your human existence, are worth it". It also clarifies that it is just the one that collects dear, departed souls, not the one who separates those souls from the actual bodies; that is a result of the worst kind of human instincts, of the horrible horrors they are capable of on their own kind. It's a heavy topic even for an adult book, but more so for a narrative classed as YA Fiction. Yet Zusak's quiet prose creates a nuanced and haunting narrative that sidesteps the heavy and will remain with us long after we turn the last page. With his inventive use of an omnipresent narrator, the story becomes one of every single person who has lost someone in a war, or through mass cruelty. It becomes our story, part of our shared consciousness.
"God never says anything. You think you're the only one he never answers?" (Death, Zusak, 2007)
Markus Zusak's writing offers enough instances of vivid, heartbreaking images, and in Liesel we have a very likeable, strong and sensitive protagonist. She is one of my favourite literary characters; a fighter like all of Zusak's characters. The words in her books offer her hope, hope of a better tomorrow, and she in turn empowers others by small acts of defiance against the Nazi rule. Other main characters include her accordion-playing painter foster father, Hans Hubermann, who teaches Liesel to read, Max Vandenburg, a Jewish fist-fighter who takes refuge in their basement and finds a kindred soul in Liesel, and Liesel's best friend, Rudy Steiner, with 'hair the colour of lemons'.
The story is about the power of words in a time when there was little hope. It's about the kind of immovable hope that refuses to budge or back down even in the face of the worst kind of everything. It's about fate, chance encounters, and how small events can have a ripple or domino effect on the ones to come.
"Without words, the Führer was nothing. There would be no limping prisoners, no need for consolation or wordly [sic] tricks to make us feel better. What good were the words?" (Zusak, 2007)
The book is sprawling, introspective and does include bits that could have been better edited to have a stronger impact (including ones that stray off-topic or break the main narrative thread), but the compelling bits are many and override them. And with its symbols, illustrations, handwritten bits and inherent innocence, it feels like a realistic rendering of a story that is ultimately about a young girl who, at her very core, is desperate to read as much as she can despite being surrounded by an environment where bombs, death, starvation are daily themes. A book I will definitely recommend to everyone, whatever your background, your age or your preference of genre.
" … it's the kind of book that can be life-changing, because without ever denying the essential amorality and randomness of the natural order, "The Book Thief" offers us a believable, hard-won hope."