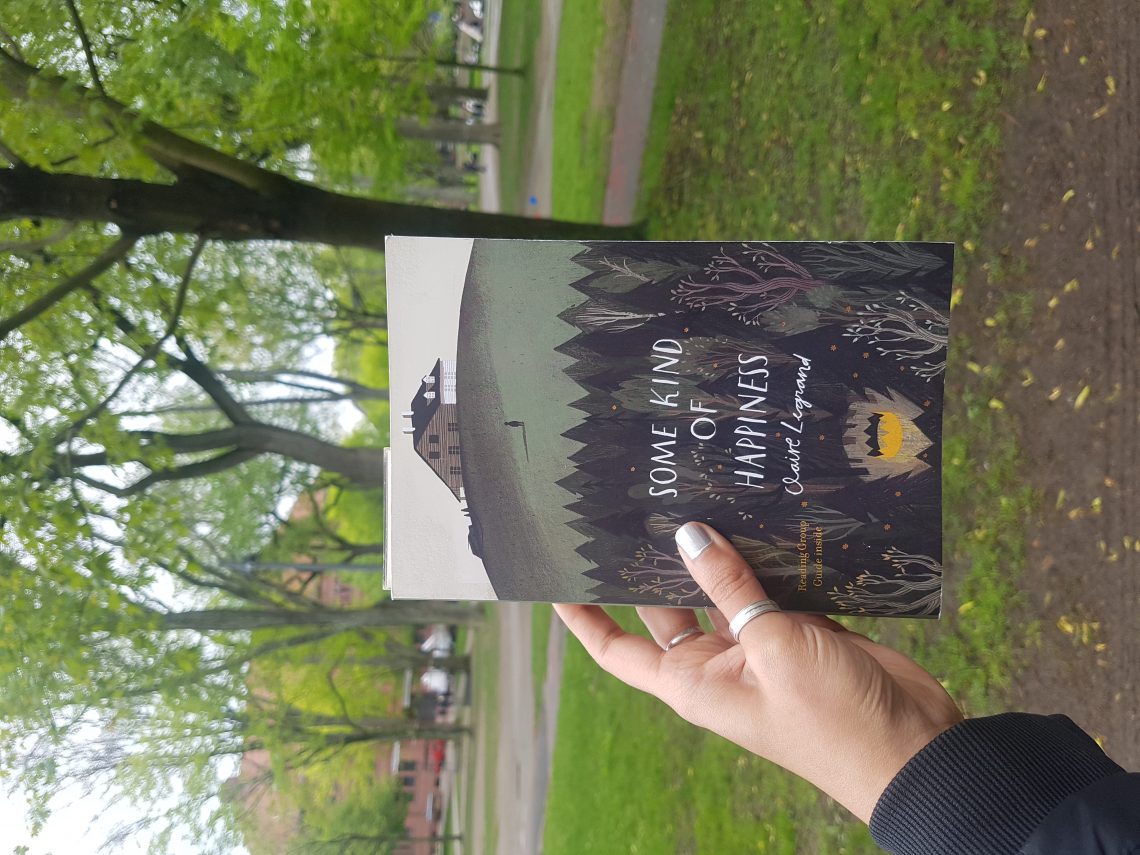 Some Kind of Happiness by Claire Legrand (Review)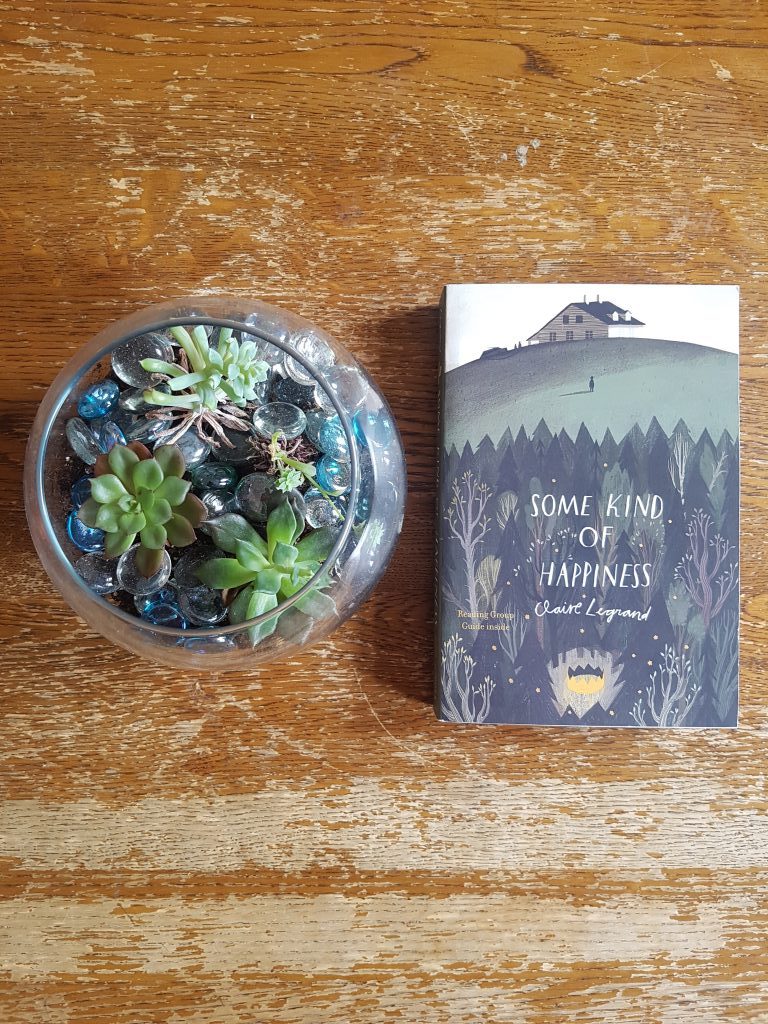 There are some books that take you completely by surprise in the best possible way. Some Kind of Happiness was one of them.
THINGS FINLEY HART DOESN'T WANT TO TALK ABOUT
• Her parents, who are having problems. (But they pretend like they're not.)
• Being sent to her grandparents' house for the summer.
• Never having met said grandparents.
• Her blue days—when life feels overwhelming, and it's hard to keep her head up. (This happens a lot.)
Finley has always dealt with her troubles by writing stories about the Everwood, a magical forest, stories that increasingly mirror her fractured and chaotic reality. Hart House, her home for the summer, overlooks a deep forest and Finley immediately feels a kinship, believing that it's the physical manifestation of a place that has previously only existed in her imagination. The Everwood also becomes the ice-breaker between Finley and cousins she has never known, and soon between the Hart kids and the Bailey brothers from across the river whom the adults have forbidden them to associate with.
"I start to worry that I should be saying something. Most of the time I think I could be perfectly content without saying a single word, but no one else seems to function that way. There is so much talking in the world, and so much expectation to talk, even if you do not feel like talking. I find it overwhelming." 
Finley is a wonderful, precious protagonist. Legrand infuses her with a maturity, intensity, and sensitivity beyond most eleven year olds and this here is one of the best representations of depression and anxiety that I have read, in an MG, YA, or adult book. Finley has never talked about her mental health to anyone before. In fact, she doesn't fully know what it is that she struggles with and, throughout the book, has coping mechanisms including trying to talk herself out of these "moods" because she doesn't feel like she deserves to be sad when so many other people around her have far bigger problems and don't feel sad like her, for no reason at all. Finley struggles with feelings of guilt for having no visible reason for feeling like she does. She finds it really hard to open up because she knows she is different and doesn't feel understood by anyone. But talking about this is much harder since she considers it a dark and shameful secret that mars her in some way, makes her unlovable, unworthy of affection.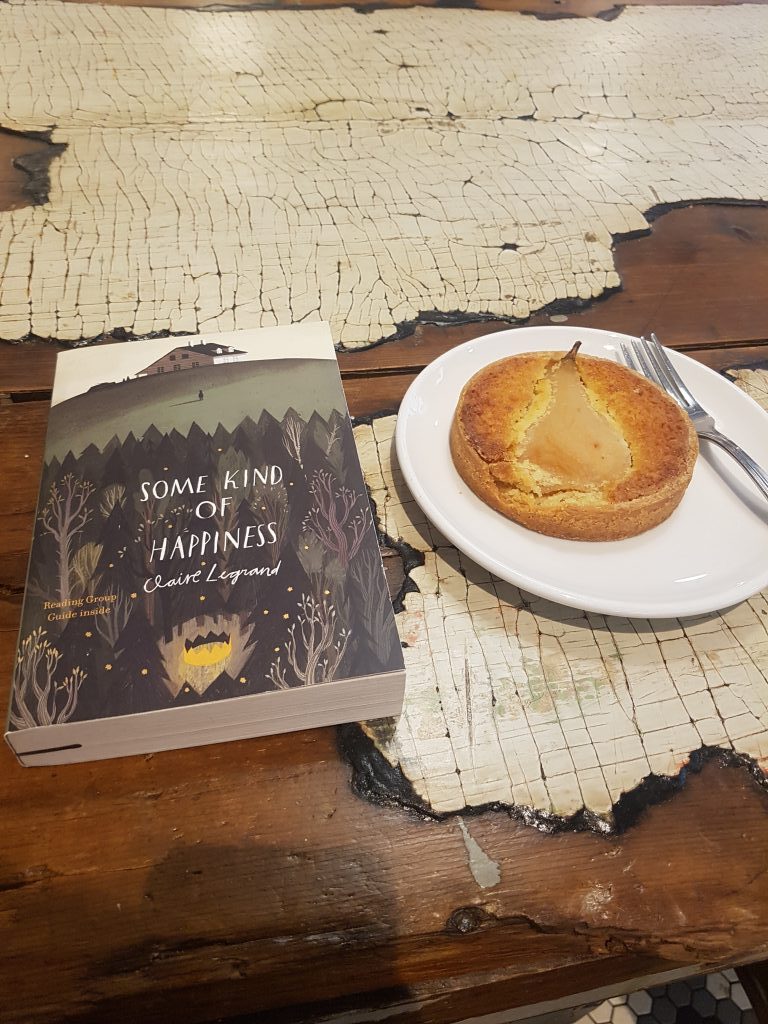 This is a story about Finley's slow progression about coming to terms with everything, about her realising that it's okay to ask for help, that strength and vulnerability can co-exist, that problems can come in different shapes and sizes. As she finds things increasingly out of her control; when she can't even rely on the Everwood or her cousins and new friends to distract her from the "darkness" she's struggling to tamp down, she starts to realise that it is important she validate her feelings of bone-deep melancholy, however selfish they seem to her. I appreciated how realistic it all felt.
"If I am a puzzle, this is the moment in which I find the first corner piece. There is still a lot of work to do; I still have a thousand pieces of myself to fit into place. But everyone knows you're supposed to find the corners first. They are the beginning." 
There were definite steps forward and essential flashes of hope, but the book made it a point to stress how there are no magic fixes, how it's a constant work-in-progress. 
"That's what life is, you know: a bunch of baby steps, one after another after another, and sometimes you fall, but you always get back up, and eventually you get where you're going. And hopefully, you have people beside you to help you up when you need it. That's where family comes in." 
Then there is Finley's relationship with her family. Her parents are away for a large part of the story and we mostly "meet" them through Finley's recollections. Her grandparents, her three aunts, and cousins, however, are given much more space and I loved getting to know them all as their layers, especially of the adults, were unfolded over the course of the story. There is much more to everyone than immediately apparent and I loved how complex and, well, human they were in their contradictions, their fears, their desires, their dreams. I loved reading about the progression of Finley's relationships with them–in particular, the connection that develops between her and her oldest cousin Avery, whom she has more in similar with than she initially realises–and how she eventually reconciles her growing love for them despite their flaws.
I also adored the unlikely friendship that springs up between the Hart and Bailey kids, all the more exciting because it is forbidden for reasons that clearly don't affect any of the children who very soon develop a deep kinship. Their friendship and the adventures they go on that summer gave me a vibe–familiar, comforting, a little old-fashioned–that my childhood favourites had, and perhaps made me love this more. The interaction between various members of this group felt very realistic and relatable, and I don't have enough words for how cute Finley's and Jack's (the middle Bailey brother) friendship was.
Another main thread is the secret at the heart of (pun unintended) the family. The one that caused Finley's father to leave and not keep in touch with them. The one that her cousins have no more idea about than she does. The one they are never allowed to ask about but know has led to the "no fraternising with the Baileys" rule. There's a little too much foreshadowing for the eventual secret reveal to have much shock value (or maybe this was me reading this book as an adult), but, for me, anyway, it was the reveal's emotional impact and repercussions that were far more important.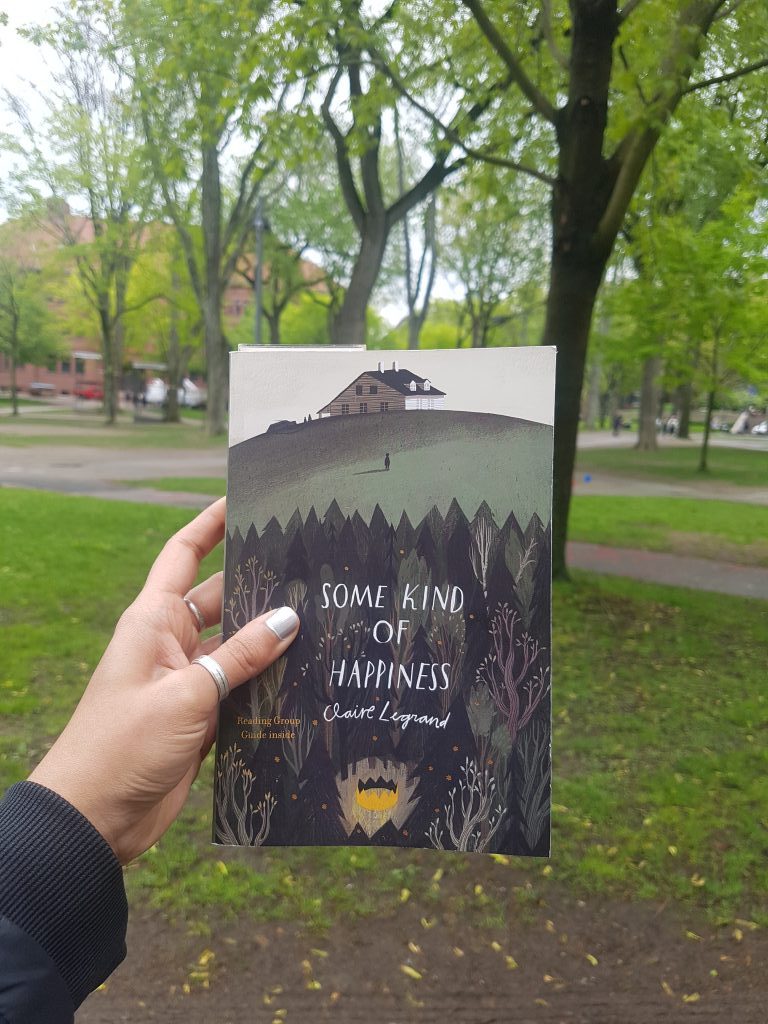 A word about the writing which is beautiful. Apart from a few instances of the dialogue spelling things out a bit too much, especially in the latter half of the book, the writing is crisp yet soft, detailed, sensory, and moving – and Legrand seamlessly shifts between the Everwood stories from Finley's journal to her POV narration, even later when the lines between the two become very blurred. The only other minor complaint I had was the pace and the narrative slightly sagging towards the middle of the book and feeling a little repetitive. I didn't mind, though, since I was already so invested in these characters and their lives.
"I suppose most things in a person's life are good for a while, even if that doesn't last very long. Maybe that is why, even after something has gone wrong, we spend so much time trying to fix it. Because we remember when it wasn't broken." 
This is a story about the messiness of being human and about being worthy of love despite the imperfect nature of our existence. This is a thoughtful, deeply empathetic story about belonging, family, friendship, stories, love, magic, hope, sadness, and, ultimately, about happiness coming in wildly different forms.
"Right now is all that matters, because right now is what we know. The future is wide open, and the world is full of people who get scared and lie and are sad and happy. That is how it is supposed to be." 
It's a testament to Claire's writing ability that I wanted more time with these people I'd grown to deeply care for and I'd happily read any future books set in this world.
This was my first book by the author and I cannot wait to read her others!
---
Check out @booksinboston for more reviews and book talk, thanks for stopping by! Let me know your thoughts in the comments 🙂