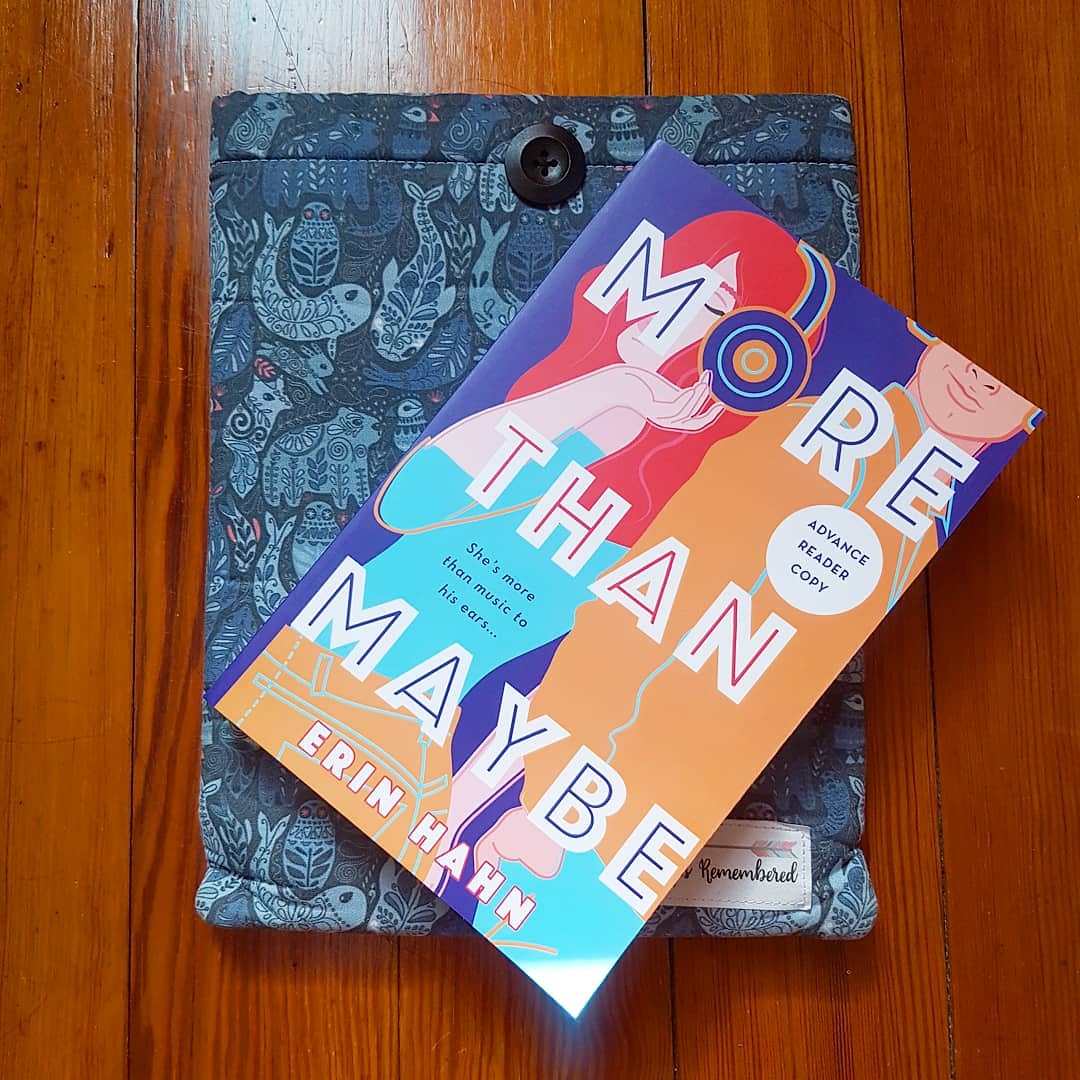 More Than Maybe by Erin Hahn (author interview and blog tour sneak peek)
Last spring, I received a bunch of upcoming releases from Wednesday Books. The cover of You'd Be Mine by Erin Hahn caught my eye even before I picked it up and read the blurb. It had this "feel" of summer and, as I read the description of this YA contemporary about two country musicians, a vibe that just matched. When I did read it, a few months on, it was exactly what I needed – a layered, complicated but ultimately feel-good story with music as a bonus. You can read my review of it here.
I was thrilled when I received an ARC for the author's second, More Than Maybe, in March, and even more excited when Erin agreed to do a little interview with me for my newsletter. The pandemic pushed ahead the book's original May release date.
The full interview (including an exclusive More Than Maybe excerpt approved by Wednesday Books) will go out to my newsletter subscribers on the new publication date of July 21, so please sign up here if you want to read it! In the meantime, I'm sharing a sneak peek of our chat and some info about the new book and Erin.
And here's my mini-review for More Than Maybe.
—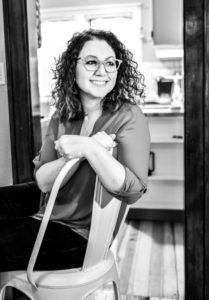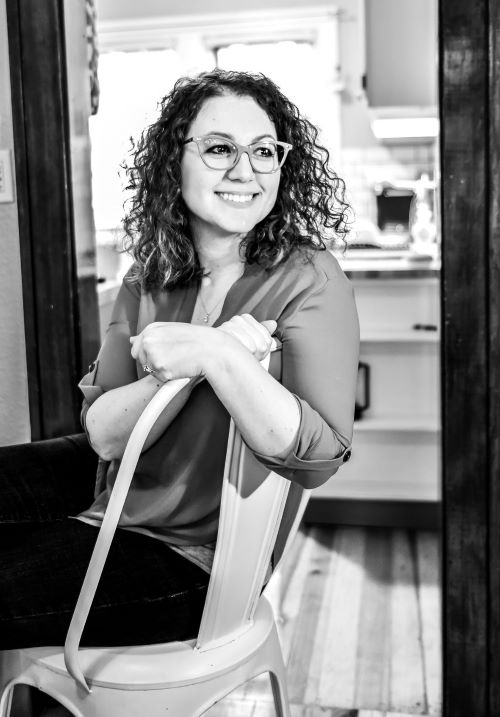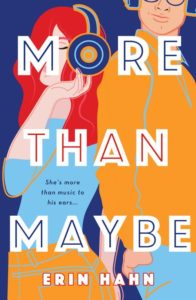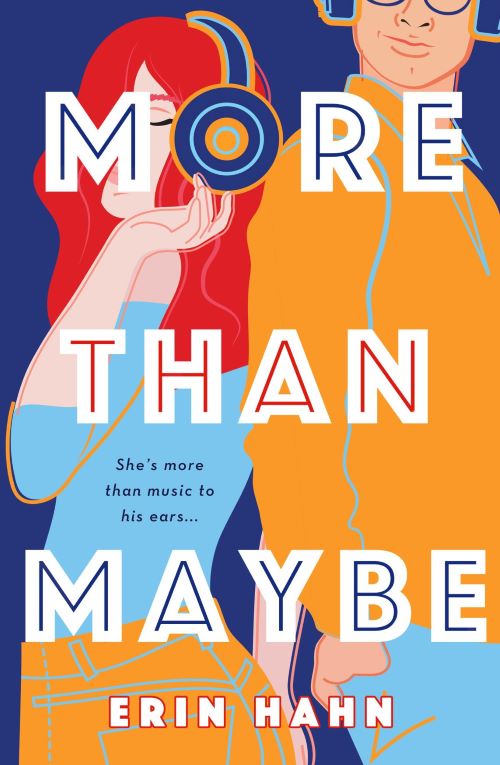 AN: A bit of a cliche first question maybe, but I'd love to hear about your (ongoing) writing journey. Where and how it began, how you got to where you are now, where you think/want to go next.
EH: I've always been a storyteller, but I didn't start seriously writing novels until about 5 or 6 years ago. It took me 3 years, five books and something like 300 rejections before I found my agent with my debut You'd Be Mine in 2017 (pub'd in 2019). The following year, I wrote and sold More Than Maybe and last summer I sold two more YA romances to my publisher Wednesday Books to be released in 2021 and 2022.
I love writing YA romances, since that's basically what I lived. I met my husband my first day of college when I was 17 and he was 19. But I love reading adult romance, too, so this summer, I'm trying my hand at writing my first adult romance. Who knows? Maybe one day I'll be able to do both. Love stories for everyone! 🙂 
AN: What draws you to writing for and about teens? Are there particular themes you gravitate to in your work? Where do you find the stories you want to tell?
EH: Like I said, I love YA romance since that's what I experienced, myself. Aside from that, however, I just super love and admire teens today. They're so bold and adventurous and smart. They're making real changes and standing up for themselves and I feel so fortunate to have the chance to write and reflect their stories. I write for the teen I was, too: an uber-responsible music nerd who grew up too fast. It's best to write what you know, if you want to be authentic.
—
Blurb
Growing up under his punk rocker dad's spotlight, eighteen-year-old Luke Greenly knows fame and wants nothing to do with it. His real love isn't in front of a crowd, it's on the page. Hiding his gift and secretly hoarding songs in his bedroom at night, he prefers the anonymous comfort of the locally popular podcast he co-hosts with his outgoing and meddling, far-too-jealousy-inspiringly-happy-with-his-long-term-boyfriend twin brother, Cullen. But that's not Luke's only secret. He also has a major un-requited crush on music blogger, Vada Carsewell. 
Vada's got a five year plan: secure a job at the Loud Lizard to learn from local legend (and her mom's boyfriend) Phil Josephs (check), take over Phil's music blog (double check), get accepted into Berkeley's prestigious music journalism program (check, check, check), manage Ann Arbor's summer concert series and secure a Rolling Stone internship. Luke Greenly is most definitely NOT on the list. So what if his self-deprecating charm and out of this world music knowledge makes her dizzy? Or his brother just released a bootleg recording of Luke singing about some mystery girl on their podcast and she really, really wishes it was her?
In More Than Maybe, Erin Hahn's swooniest book yet, Luke and Vada must decide how deep their feelings run and what it would mean to give love a try.
Author bio 
Erin Hahn is the author of You'd Be Mine and More Than Maybe. She teaches elementary, would rather be outside and makes a lot of playlists. So many playlists in fact, that she decided to write books to match them! She married her very own YA love interest who she met on her first day of college and has two kids who are much, much cooler than she ever was at their age. She lives in Ann Arbor, Michigan, aka the greenest place on earth and has a cat named Gus who plays fetch and a dog named June who doesn't.
—
Again, here's the link to sign up for the newsletter to read the interview in its entirety when issue #5 goes out on July 21!
https://www.anushreenande.com/newsletter
Follow me on Instagram for more book-related chat and reviews @bookinboston.