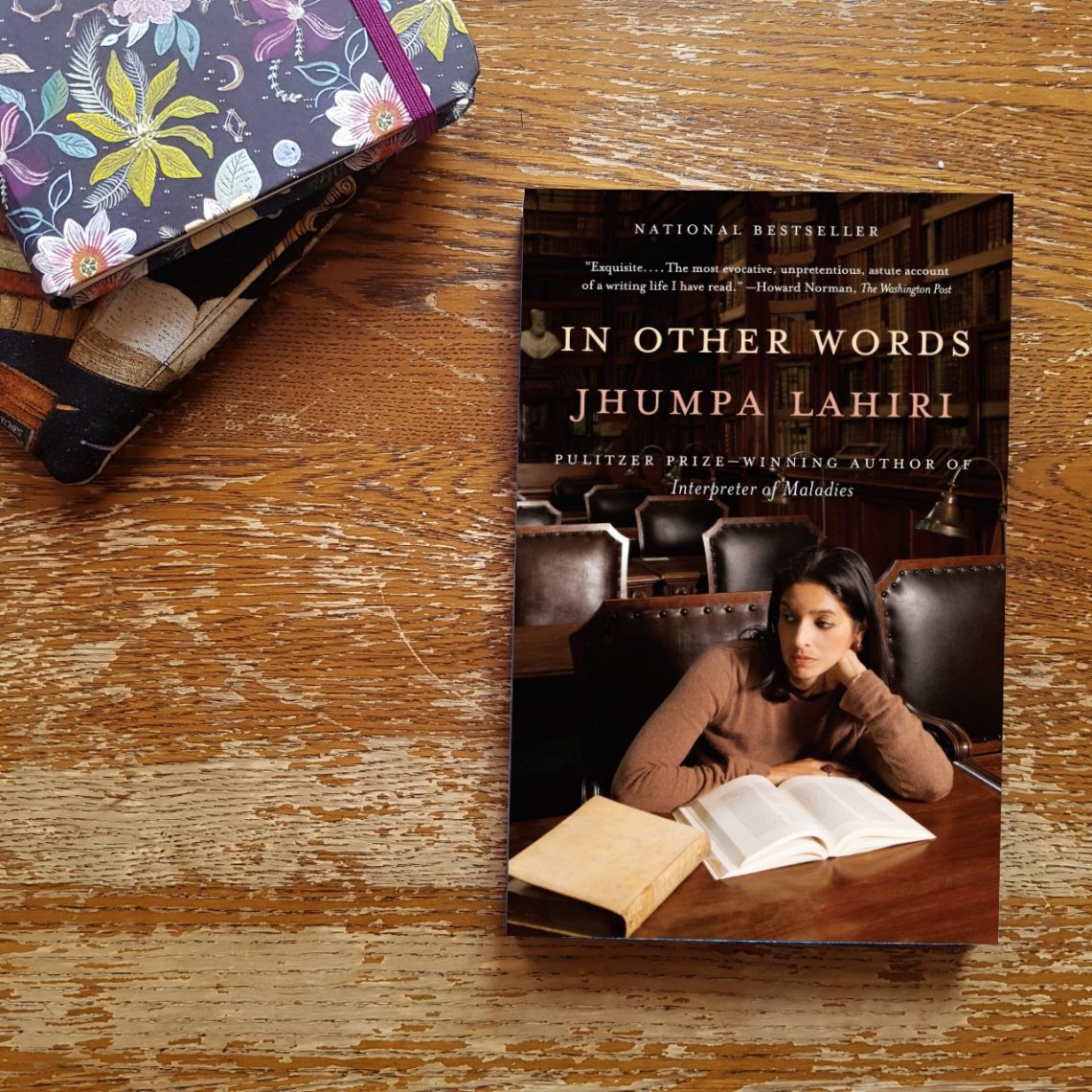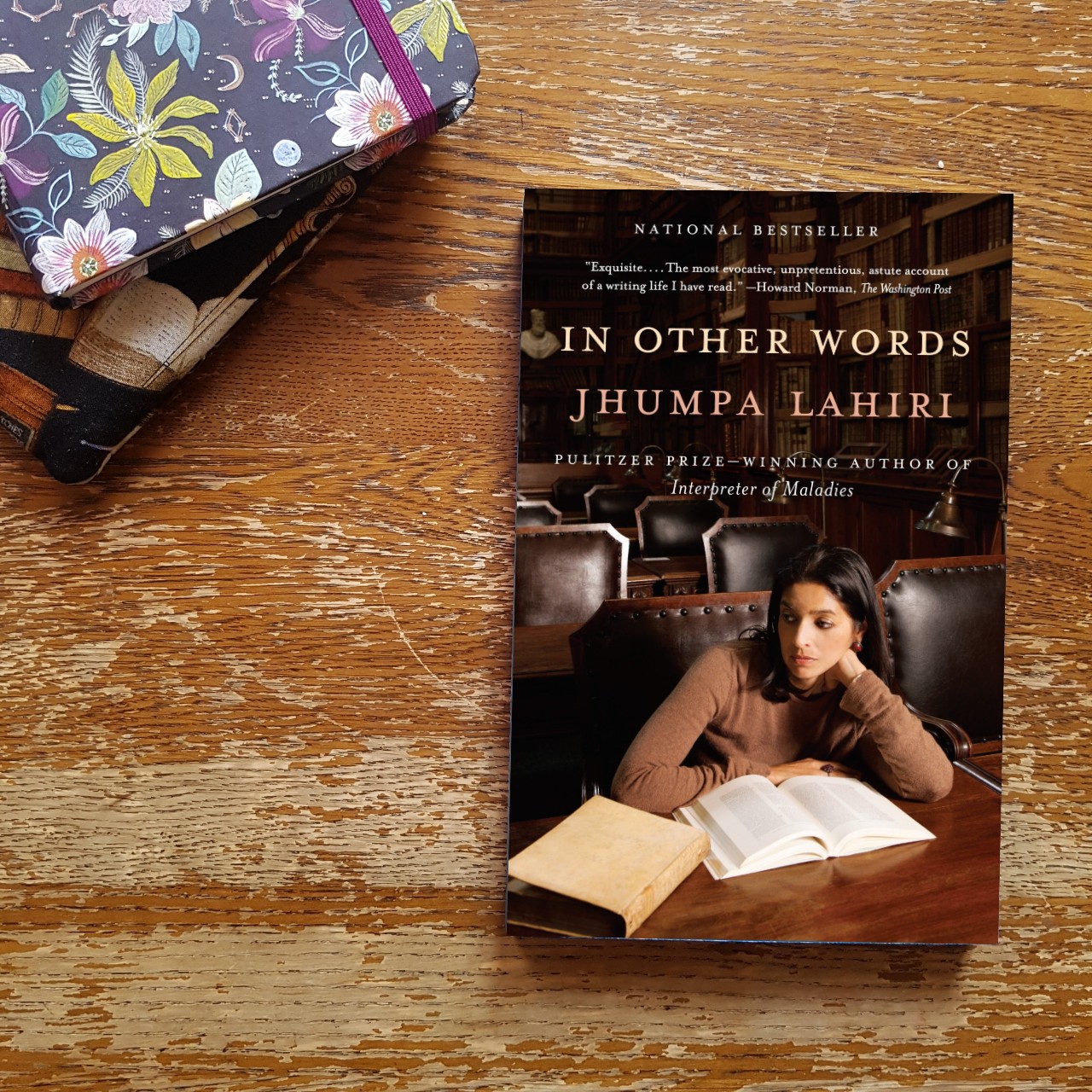 In Other Words by Jhumpa Lahiri (Review)
"A new language is almost a new life, grammar and syntax recast you, you slip into another logic and another sensibility."—Domenico Starnone
Do you find this to be true?
I'm fluent in Marathi and English, conversational in Hindi, and have been learning German and Spanish where I have different levels of comprehension and speaking skills.
I worked in Spain for 9 months and have spent enough time in Germany during visits to know what it means to immerse yourself in a foreign language and sometimes even start dreaming or thinking in snatches of that language – and I do find that code-switching is a thing not just with circumstance or audience but with language. But I have never felt the pull to express myself as a writer in these other languages, though I have always struggled with finding my place amidst the fragments of belonging I've collected over the years (read, here).
Jhumpa Lahiri completely cut herself off from English, the language she became a famous writer in, and moved her family to Rome for a year so she could learn to write in Italian, a language that just wouldn't let her go during a tumultuous 20-odd-year affair.
If you have read her work, you will know that displacement, belonging, and identity are dominant themes. This memoir, written by her in Italian and translated into English by Ann Goldstein of Elena-Ferrante fame, is an account of geographic and linguistic exile and how being forced to communicate in a language that will never truly be your own can change a storyteller's perspective on what writing is and why we do it.
How sometimes imperfection and limitations (in this case her lack of vocabulary and native expression) can be paradoxically freeing, challenging your imagination to think in new ways and build new connections. How a foreign language makes you a more active and involved reader, even if less skilled, especially so. How you can rediscover the pleasures of reading in a way you perhaps haven't been able to access since your childhood.
"Reading in another language implies a perpetual state of growth, of possibility."
In Other Words talks about how a foreign language introduces you to parts of yourself you never knew existed, maybe because some of them didn't until seen through the new lens, and helps you attain a deeper understanding about yourself, while giving you a new voice.
"Should I dream of a day, in the future, when I'll no longer need the dictionary, the notebook, the pen? A day when I can read in Italian without tools, the way I read in English? Shouldn't that be the point of all this? I don't think so. When I read in Italian, I'm a more active reader, more involved, even if less skilled. I like the effort. I prefer the limitations. I know that in some way my ignorance is useful to me."
Nilanjana Sudeshna Lahiri was born in London and spent her childhood and adolescence in New England. At home her parents insisted that she and her sister communicate strictly in Bengali so they didn't lose touch with their mother tongue. That meant reconciling this with the person she was outside the house, not just as an English-speaker, but as the "other". English, later, came with its own burdens, as the accolades and awards piled up right from her debut collection.
Italian, then, offers her the freedom of choice without demanding anything from her, of her, without laying any claims. It's like Moushumi from The Namesake who approaches French "unlike American or Indian, without guilt, or misgiving, or expectation of any kind." She calls this double uprooting as "dizzying" in the artistic freedom it provides.
Though, as she points out, the word exile implies a return—how could she be exiled when she doesn't belong to any place?
"I am exiled even from the definition of exile."
I can speak only for the translation, but it does reflect the restraint of her fictional voice, the serious, quiet introspection, the lack of humour.
However, this was also metaphor-heavy and I didn't fully understand why until I came to the parts where she talks about the struggle for even simple expression and of discovering her new voice in this new language. Metaphors and repetition of ideas, then, help her communicate more complex thoughts in Italian. It did at times read like she was going in circles, and I wished for more of the joy that accompanies the frustration and challenges of learning a foreign language.
But, In Other Words, "written as an adult, but also, from the linguistic point of view, as a child", is full of yearning and insight, and despite its few downsides, I found much food for thought.
"What does a word mean? And a life? In the end, it seems to me, the same thing. Just as a word can have many dimensions, many nuances, great complexity, so, too, can a person, a life. Language is the mirror, the principal metaphor. Because ultimately the meaning of a word, like that of a person, is boundless, ineffable."
~
Writing is my only way of absorbing and organizing life. To get closer to everything that is outside of me. "If I want to understand what moves me, what confuses me, what pains me—everything that makes me react, in short—I have to put it into words."
~
"I think that translating is the most profound, most intimate way of reading. A translation is a wonderful, dynamic encounter between two languages, two texts, two writers. It entails a doubling, a renewal….It was a way of getting close to different languages, of feeling connected to writers very distant from me in space and time."
---
Follow me on Instagram for more book-related chat and reviews @bookinboston.