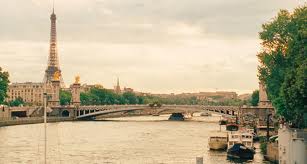 Hugo, Midnight in Paris and The Hunchback of Notre Dame
I'd imagine the whole world was one big machine. Machines never come with any extra parts, you know. They always come with the exact amount they need. So I figured, if the entire world was one big machine, I couldn't be an extra part. I had to be here for some reason. And that means you have to be here for some reason, too.
Hugo Cabret (Hugo, 20110)
I found it to be one of the most beautiful metaphors for our existence in the world – every existence has a purpose, a reason, a potential. We just have to find it 🙂
Even though both Midnight in Paris and Hugo were 2011 releases, I didn't see them until late 2011 and Easter 2012 respectively. A few months later I finally read the unabridged version of Victor Hugo's The Hunchback of Notre Dame. And now there's a chance that I might actually be visiting the city for the first time in the next few months. So you can say that it's been a bit of a continued Paris overload.
What's been fascinating is the very different interpretations in all three of these narratives. Though the two films both deal with a sense of nostalgia and with a great deal of artistic intricate detail, soft glowing visuals and obvious love for the craft, they do it in very distinct ways and with very separate purposes. Woody Allen shamelessly indulges in a sepia-tinted romantic looking back at the glorious past of Paree and uses this as a device to show its pitfalls;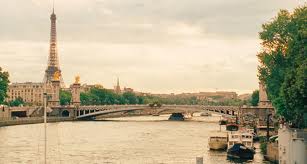 "… people of every age are nostalgic for a previous time they think is their golden age and if we live in an age long enough we will yearn for another, another will seem more magical."
Scorcese on the other hand uses an admittedly 21st century invention (high 3D technology) to make a heartfelt plea about preserving the past. Hugo is all about celebrating simple quality during a time when special effects are used unreservedly and have been made into a necessity (many times at the expense of quality). It's about taking risks, daring to dream and seeing them through. Like I've mentioned in my Nostalgia article on Sabotage Times, Scorcese has embraced both the old and the new in a gorgeously created homage to the magic of the movies and to the inventive genius that was George Méliès. A wonderful and visually stunning adaptation of Brian Selznick's novel, The Invention of Hugo Cabret.
The Hunchback of Notre Dame couldnt paint a more different picture of the city. It's a Paris full of caste systems and hierarchies, of social debates and philosophising, of a time when hangings were still permitted and regularly practised. A Paris on the cusp between transitions as a society after the recent introduction of the printing press. The narrative is sprawling and Hugo leisurely meditates on various cultural and societal issues. Architecture and the comparitive creative freedom available with regards to the yet nascent literary scene (highly censored) is also an important theme, the story deciding to have the Notre Dame cathedral as one of its focal points, both metaphorically and literally. There are some minute detailed descriptions of the structure at the start of the book, one which elicits a certain sigh from the writer on account of many changes rendering it a weaker shadow of its former self.
"The church of Notre Dame at Paris is doubtless still a majestic and sublime edifice. But however beautiful it has remained in growing old, it is difficult to suppress a sigh, to restrain a feeling of indignation at the numberless degradations and mutilations which the hand of time and man have inflicted upon this venerable monument …" (Book Three, Chapter I)
Hugo also describes the two towers on each side of the cathedral with carefully worded poetry, calling them a 'vast symphony in stone', 'the colossal work of a man and of a nation; combining unity with complexity'.
With a city so diverse, culturally and historically rich, vivid and varied, there are bound to be a hundred different interpretations (not always positive) and with a nostalgia-fuelled-conducive-to-romanticisms landscape, it is full of possibilities. I've only briefly touched upon three examples out of a million. Soon it'll be my chance to discover my Paris, free from all the touristic attachments and pre-conceived notions (good or bad). I hope I can start to do it justice; cannot wait!