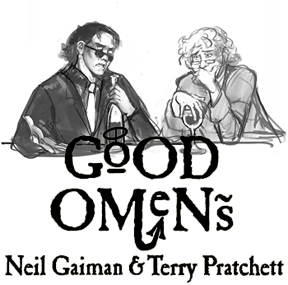 How to be good at the end of the world and other musings (A January of books)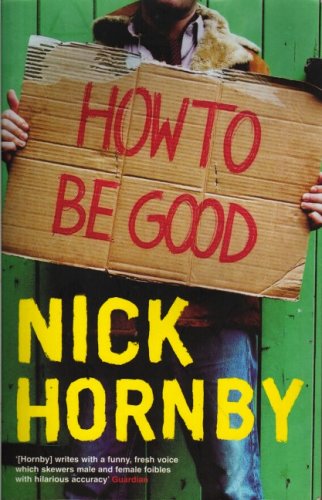 I spent the first month of January steeped in books and words (yes, even more than usual) with my first Jaipur Literary Fest experience providing the added impetus and inspiration. From instructions on How To Be Good (Nick Hornby), a return trip to Lansquenet thanks to Joanne Harris' Blackberry Wine, a wonderfully atmospheric wartime 1940s Seattle (Hotel on the Corner of Bitter and Sweet – Jamie Ford) to a Florin and Guilder full of swashbuckling sword wizards, bandits, giants and princesses (William Goldman's The Princess Bride), a modern-day London harbouring a modern-day Jack the Ripper (Career of Evil – Robert Galbraith) and of course the small matter of Armageddon (Good Omens – Sir Terry Pratchett and Neil Gaiman), I'd say it has been a nice (meaning precise according to a certain Agnes Nutter who was rather good with her predictions) start to the year.
Though there isn't more than a tenuous link, if that, among the above books, one of the things that I enjoyed most about them as a reader and someone who also writes is the creation of place, of a location built up with details so small and yet so careful that they become one of the characters of the story – albeit in a way specific to each individual writer.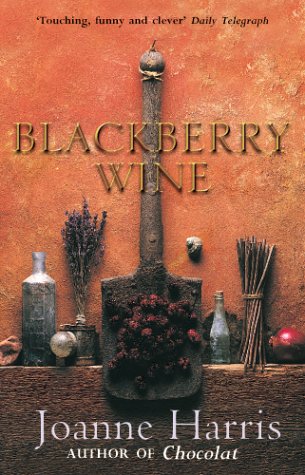 For example, after having read Chocolat and the books that follow in the series, it was a happy return to a place that is already alive in my mind with the small French town of Lansquenet, and Joanne Harris doesn't disappoint with her characteristic blend of everyday magic (or "layman's alchemy" as one of the characters in this book calls it), the loving descriptions of nature and wonderfully inventive gastronomic descriptions of the tastes and personalities of wine and the process of wine-making (going so far as to actually have a particular bottle of wine, a Fleuric 1962, be the omniscient narrator for a few of the chapters). It isn't just the French allure that draws the reader into this story of past regrets, seemingly unavoidable destinies and second or even third chances to find what was once lost. There are also the detailed descriptions of Kirby Mockton in England where a young Jay spent his summer with maternal grandparents, and met Joseph Cox, a recluse who lived in a ramshackle house on Pog Hill and would impact his life in a deeper way than most others.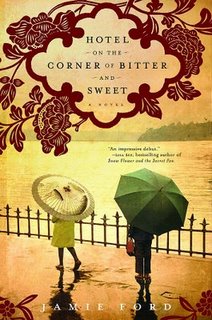 On the other hand, the Seattle of Ford's debut book, though equally vivid, is handled in a very different fashion because of the constant threat of war that blankets the city and the tensions between different ethnic communities. The descriptions aren't laid-back and paint a picture of a constantly moving, shifting organism that is very much alive but simultaneously at conflict with different parts of itself. There is an immersive intensity here whether we're in Chinatown, Japantown or in the jazz clubs on South Jackson, and of course there's the old Panama hotel that inspired the title of the book; the place that straddles two worlds, two lifetimes.
Going to new and exciting places while in the comfort of your own home is a privilege as readers (Shall I name the Cliffs of Insanity, the Fire Swamp and the Zoo of Death from the world of The Princess Bride?), but equally satisfying is reading a book set in a familiar place or culture, even if it makes you see it in a different light or allows you to glimpse a facet you were previously unaware of. This is true of all three books by the British writers on this month's list, and I wouldn't have it any other way, even if it makes me terribly miss my time there and the friends I left behind.
But descriptions and places are nothing without the people, the characters who inhabit the world and of course what happens in the said world, and it is here that I'll revert to the "traditional" review format in the order I read the books –
Blackberry Wine
This is a slow, character-based story that goes back and forth with flashbacks and adds layers to the protagonist in particular. Jay Mackintosh, a frustrated London writer with only one bestseller to his name 10 years prior and who finds himself writing pulp SF under an assumed name, moves to rural France on a whim. Here he finds himself dealing with a past he's been avoiding through a town that has an equal amount of secrets and stories. Jay is a satisfyingly three-dimensional personality, and while Joe (see above) and his "Specials" wines are a large part of the narrative, this is ultimately his journey. I do however felt that the ending was a bit strange: rushed and unsatisfying, and that the minor characters seemed mere outlines to those who don't have the backdrop of having read Chocolat.
Hotel on the Corner of Bitter and Sweet
World War II narratives are a very saturated market, but in his debut work, Jamie Ford uses a unique perspective to tell his story. His protagonist is Henry Lee, a first generation Chinese-American, at a time when the conflicts and segregation between them and the Japanese as well as the "white" Americans were steadily on the rise (his own father makes him wear a "I am Chinese" badge for protection). This narrative flips back and forth between 1940s Seattle and 1980s Seattle, but unlike Blackberry Wine, the past seems more "real" and engaging than Henry's present. And though the present is what triggers the recollections, regrets and secrets yet unknown to Henry's son, Marty, which will in turn mend their strained father-son relationship, it is the time Henry spends with Keiko (his Japanese best friend and first love) and Sheldon (a black street jazz musician friend of Henry's) and what happens to Keiko and her family that we are impatient to know more about. Some plot points and character mannerisms stretch the boundaries of belief, but overall this is a lovely story that will linger with you long after you've finished.
How To Be Good
What is good? What is virtue? How can one be a good, selfless individual? These are some of the philosophical questions raised by the female protagonist of Nick Hornby's third novel. Dr. Katie Carr, a GP, is in a marriage with David, the "Angriest Man in Holloway" (who has his own grumpy and angry column in the local newspaper about the same). Playing with the "be careful what you wish for" trope, Hornby presents Katie with the husband she had always hoped for, through a series of rather absurd incidents. And thus begins the farcical hilarity with the now do-gooding, utterly selfless David and his spiritual saviour, a Finsbury Park healer named GoodNews, while Katie questions everything about herself, her actions, whether she is good or bad, whether she should stay or go. There is plenty of the trademark Hornby comic, ironic writing and observations to keep us interested, as well as larger issues like liberalism and authenticity, but around the midway point, it all begins falling apart, metaphorically and story-wise, and the ending points to perhaps the writer being as confused as we all feel when dealing with the questions posed in the narrative. I enjoyed Fever Pitch and About A Boy a lot more overall, but am looking forward to going through his other books waiting on my shelves.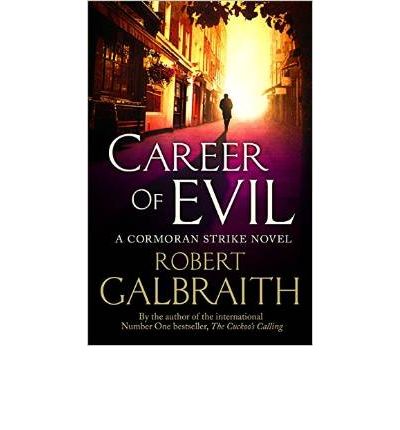 Career of Evil
Robin Ellacott receives a severed leg in the post with lyrics from US band, Blue Oyster Cult written on a note. She becomes the unwitting target of a serial killer with a vendetta against her boss, Cormoran Strike. A journey that involves murder (clearly), mutilation, child abuse, wife-beating, drugs, prostitution and Body Integrity Identity Disorder (BIID) among other things. Rowling is a master at plot, detail and character and she doesn't falter in this third book of her crime series. The topic (a serial killer who likes to cut off body parts from his victims as trophies) is certainly more grisly than the first two (fashion and publishing respectively) and it isn't a mystery so much as a revenge story, but it serves the purpose of helping us delve deeper into the pasts of both Strike and assistant Robin whose chemistry and connection is much of what drives the series forward. It's character progression at its absorbing best. The downside? The story does drag on a bit (at nearly 500 pages it is of course nowhere near the tediousness of The Order of the Phoenix) and the end (both the unmasking of the killer and what happens later) is rather anti-climactic and rushed. But I'm looking forward to the next one!
The Princess Bride 
All the hype surrounding this cult classic is the reason why it has taken me so long to finally read The Princess Bride (am yet to see the movie though). And I wasn't disappointed. For the most part. The world is magical and dangerous enough, the characters deliciously crafted, whether good or evil or somewhere in between (Fezzik, the gentle giant fond of rhymes, was one of my favourites) and the satire/parody bit handled with some very tongue-in-cheek dialogue and asides. What got in the way of enjoying this adventure were the near-constant interruptions by Goldman's notes, the long, long, long (did I say long?) initial introduction to it all by the writer himself and the "abridged" version of the first chapter of "Buttercup's Baby" tacked on at the end of it. I felt that I could have done without most of it and skipped directly to the part about True Love and High Adventure. Was this the author's way of extending the irony in the metafiction he's created?
Good Omens
What do you do when assigned to oversee the Apocalypse? That's the conundrum facing Aziraphale (an angel) and Crowley (a fallen angel) who have both grown kind of fond of the Earth and the humans as a whole and aren't the keenest to dispatch with orders from their respective sides (Heaven and Hell, of course). After hanging around the planet since its inception, they have also developed what you might call a rather affectionate co-existence. So when Crowley is asked to watch over the baby Antichrist, a crucial pawn to set off the eventual end of the world, he and Aziraphale, a rare books dealer in his spare-time, make a pact to keep him perfectly balanced between good and evil.
"It may help to understand human affairs to be clear that most of the great triumphs and tragedies of history are caused, not by people being fundamentally good or fundamentally bad, but by people being fundamentally people."
But in perfect Hitchhiker's Guide to the Galaxy style, all hell breaks loose (you decide whether this is a pun) when they discover that there's been what you might call a ever so slight misunderstanding and the young Antichrist in question is living a perfectly peaceful and fairly normal existence deep in the English countryside. So it all does boil down to that pesky human nature and free-will. What could possibly go wrong? You won't be disappointed.
With a suitably absurd but rather endearing cast of characters that complete this apocalyptic landscape, such almost hilarious misunderstandings are key to the happenings in this brilliant pseudo-Biblical tale spun by Sir Terry Pratchett and Neil Gaiman, two of the cleverest and best fantasy writing voices to be born. Fast-paced and witty, there is a perfect balance between the quirky light-hearted humour and the deep insights about what it's like to be good, evil and most crucially, human; we laugh, yet care more than we'd have imagined. Who knew the end of the world could be such life-affirming stuff?
Well, that's January wrapped up. What did your first month of 2016 look like in books? Have you got a specific reading list lined up for February? I'd love to hear from you in the comments 🙂