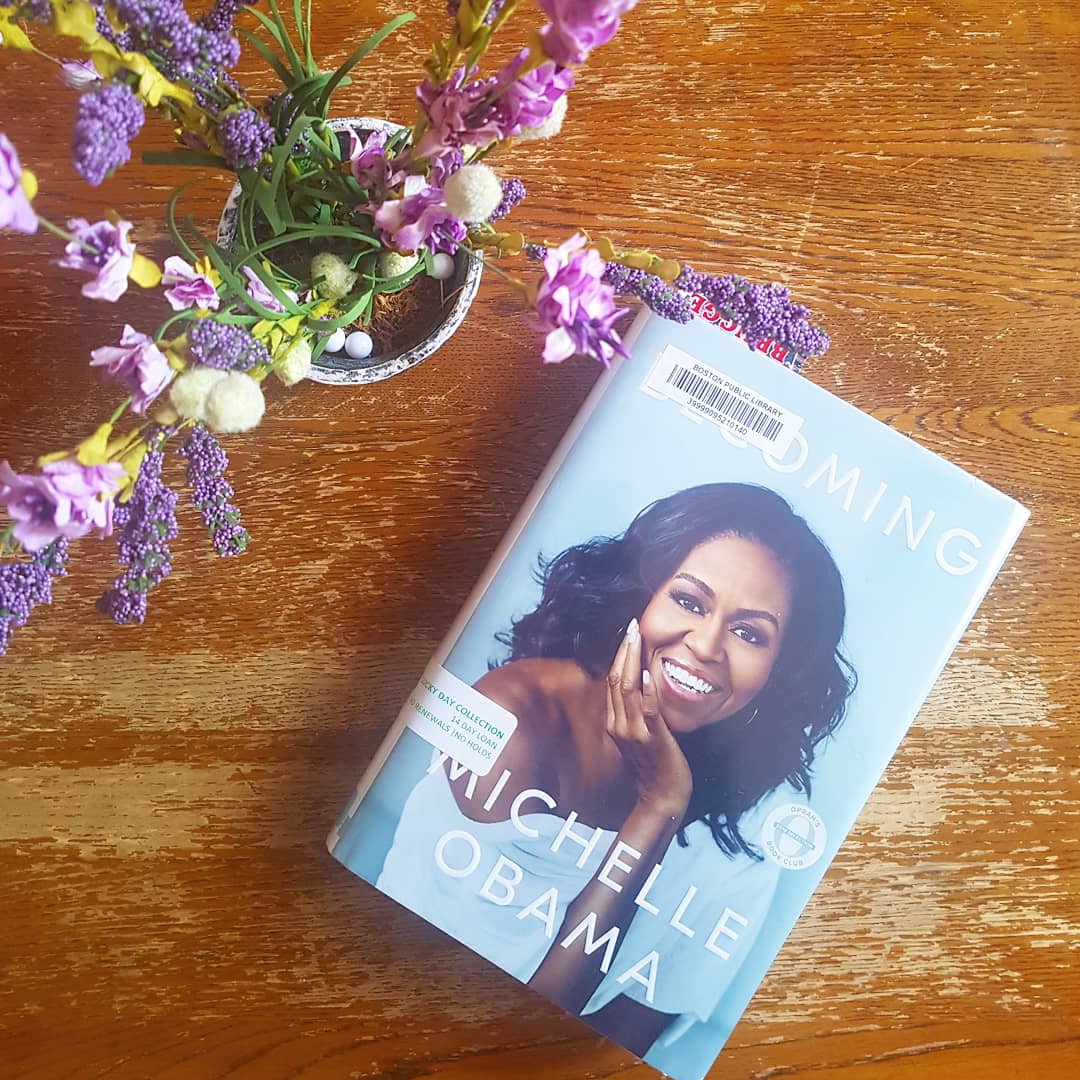 Becoming by Michelle Obama (Review)
"For me, becoming isn't about arriving somewhere or achieving a certain aim. I see it instead as forward motion, a means of evolving, a way to reach continously toward a better self. The journey doesn't end."
I have always respected and admired the Obamas, so it's a no-brainer why I would want to pick up this book! And it didn't disappoint, though I did have some criticisms of it overall, but more on that later.
The book has a three-act structure: Becoming Me (childhood, adolescence, teens, college years), Becoming Us (from the moment she met Barack), and Becoming More (when they became POTUS and FLOTUS).
Personally, I loved parts 1 and 2 more than 3. The language of the former was casual but engaging. She was Michelle LaVaughn Robinson not Michelle Obama, First Lady of the United States of America. I loved learning about her family (the chapter about her father's passing made me cry), about her growing-up years in Chicago's South Side, about how she was moulded into who she is today, about her high-school and later Princeton years. I enjoyed reading about the development of her friendship with Barack that developed into love–and one of the best relationships I have read about, not for its perfection because it isn't, but for its example of what it means to be in a committed, long-term partnership with its ups and downs (she is honest about her aversion to politics, her strong initial resistance against her husband becoming one of them, the strain it put on their marriage), how even with a supporting, forward-thinking partner like Barack, it is the woman who has to find the greatest balance between family and career. I'm not married and I don't have kids, but I appreciated her honesty in sharing her experiences with what I know is an age-old struggle, and the doubts and concerns that come with it, and continue to, even when the kids are all grown up. Michelle is also open about her personal struggles with "am I good enough?" which, I feel, almost all of us can relate to, age, country, language no bar.
Part 3, on the other hand, reads so much like a press release. There were still interesting insights on life at the White House, and I appreciated reading about her capable deployment of "soft power" as First Lady. But for the most part it felt very sanitised and surface-level as opposed to the largely intimate nature of the rest of it. I understand that this book also comes under their brand and has to enhance its value and reach, but given what the Obamas have always stood for, it felt like a bit of a cop-out, felt safe.
Even in parts 1 and 2, I wanted to know more, I wanted more insights from her instead of her simply telling us what happened, I wanted more of the raw parts and struggles of her life growing up and later that she mentions, but almost skims over without going into a ton of detail which would have added to the depth. I wanted more about her and Barack's relationship, warts and all. I wanted more of a memoir style than a chronological autobiographical style. But, on the whole, this was a wonderful read by an intelligent, compassionate, and classy woman who wants to make a difference, yet isn't afraid to share her vulnerability and is all the stronger for it.
---
Check out @booksinboston for more reviews and book talk, thanks for stopping by! Let me know your thoughts in the comments 🙂