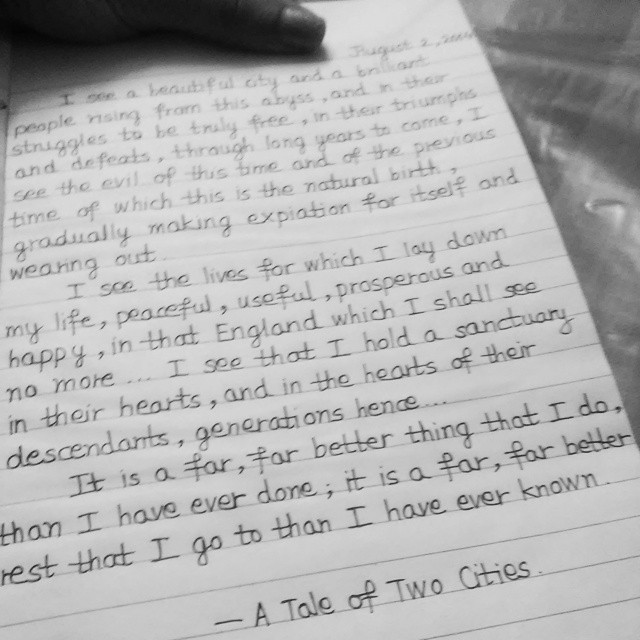 A Tale Of Two Cities – Charles Dickens
Writing about some of the books I have read and re-read throughout the year is something I have wanted to do for the last few years but never got around to. Nothing like being homesick in Spain for seizing the moment! Every day from now till the 31st of December, I will be posting a few mini-reviews of my reading life in 2014. And there is no better book to start off with than this classic by Charles Dickens, a book I can always enjoy, my favourite book by him by a mile.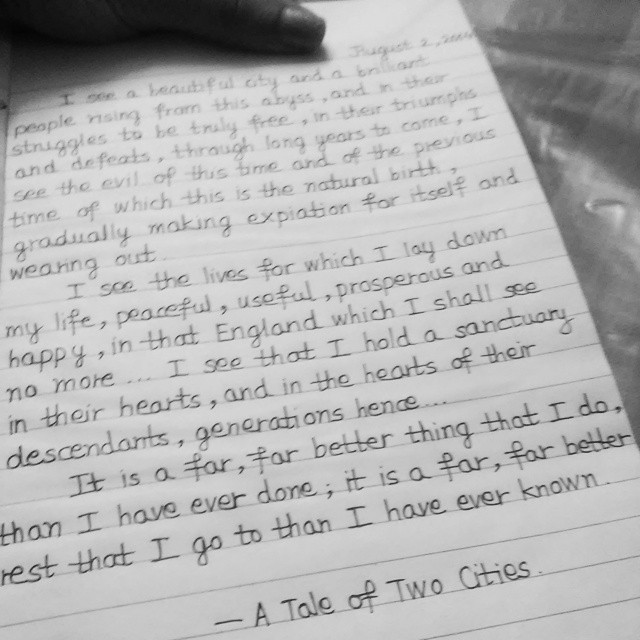 It was the best of times, it was the worst of times … the famous opening line or rather paragraph hints at diametrical opposites, of paradoxes. Dickens has a tendency of extremes in his writing, the good and the bad, the black and the white. In this sweeping satire before and during the French revolution, there is no lack of sentimentality. It is ghostly and mystical, eerily atmospheric. But despite the large backdrop and its immense scale, Dickens ensures that we form intimate connections with the motley crew of characters that make up this narrative – among others, Dr. Manette who has suffered a long imprisonment that has left him with a psychosis, his daughter, Lucie, wrongly accused French emigre, Charles Darnay, the deceptively dry and brilliantly resourceful and courageous, Miss Proom and the infamous alcoholic Sydney Carton who bears a striking resemblence to Charles.
As poetic, tragic, violent and heartbreaking as I remember it from my first reading. But this time around, I was able to better appreciate the nuances, better understand the paradoxes, the inclination towards sentimentality, and give more due to Sydney Carton, easily the most complex character in the book. Just as easily as he draws us into the lives and hearts of the main characters, Dickens succeeds in making this a very universal text.